This falls more into the category of a "want" and not a "need," but I just had my 40th birthday and wanted to buy myself something pretty. My "old" rig was built in August of 2014, and since then, the only thing I've changed in it was adding a second NVMe drive (Samsung 970 PRO 1TB).
My original system specs were: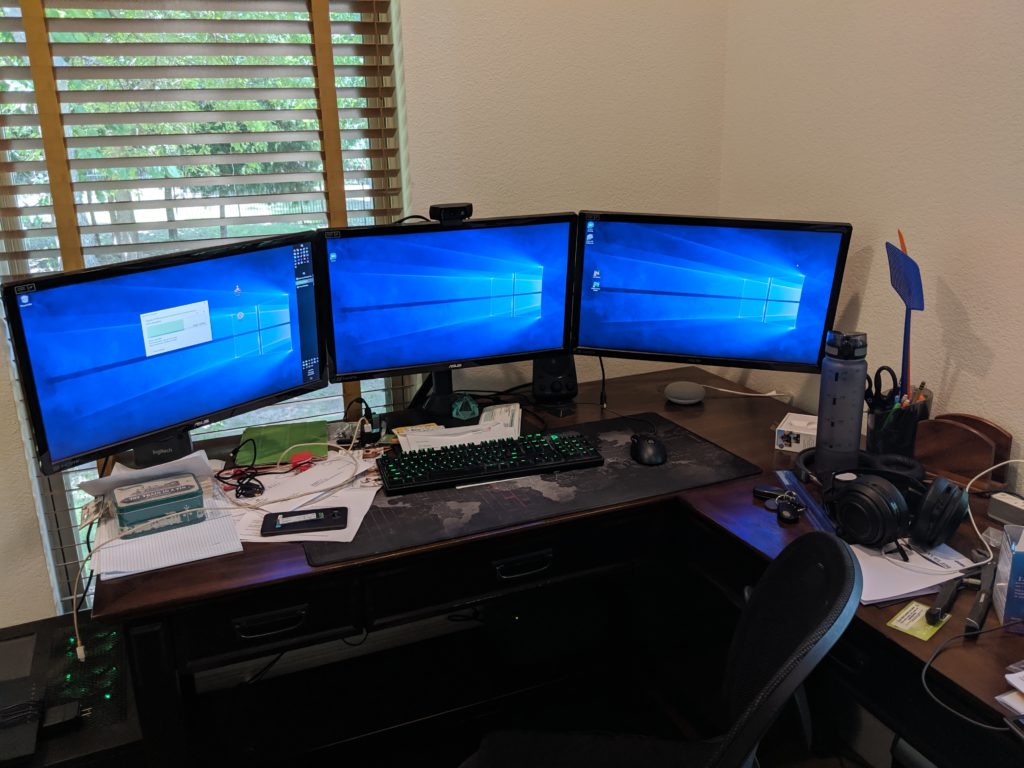 ASUS Rampage V Extreme LGA 2011-v3 Intel X99
Intel Core i7-5960X (overclocked to 3.48 GHz stable)
32 GB G.SKILL Ripjaws 4 Series DDR4 2133
EVGA GeForce GTX970 Superclocked
Samsung XP941 512 GB M.2 SSD ( replaced 8/15 with an Intel 750 PCIe NVMe when the XP941 died)
EVGA SuperNOVA 1200 P2 1200W 80 Plus Platinum
3x ASUS VG248QE 24″ Full HD 1920×1080 144Hz 1ms HDMI Gaming Monitor
I guess Moores law really is history, as this machine is still a beast today 5 years later. This machine continues to handle anything I throw its way. I'm not a hardcore gamer. I pretty much only play MMORPG's and those aren't exactly demanding, but; I decided to do it anyway.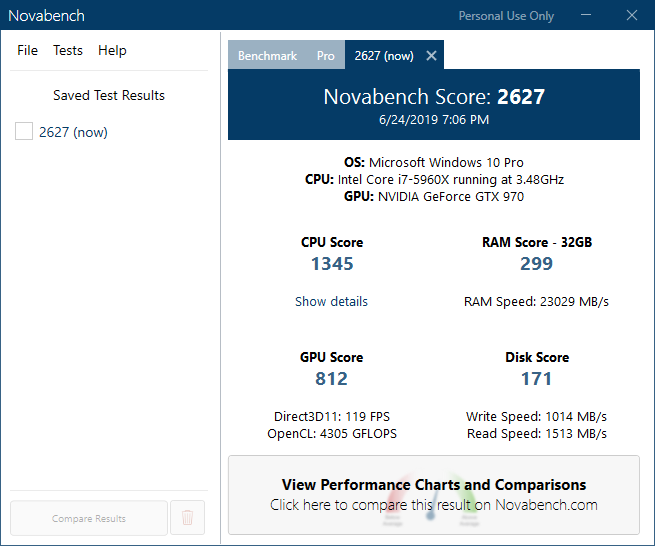 So, now, as I wait for all the packages arrive, I decided to try this blogging thing out :).
New system specs are:
I'm downgrading the wattage on the power supply because I'm no longer running a bunch of 3.5″ hard drives, so I don't need this 1.2 Kw PSU sucking power 24×7 🙂
I ended up not liking the new 49″ monitor. I lost too many pixels, since it was only the equivalent of two of my previous monitors. I don't like change and just couldn't adjust. So I then tried three new 27″, but with limited desk real estate, they were just too big for how close they ended up being to my face.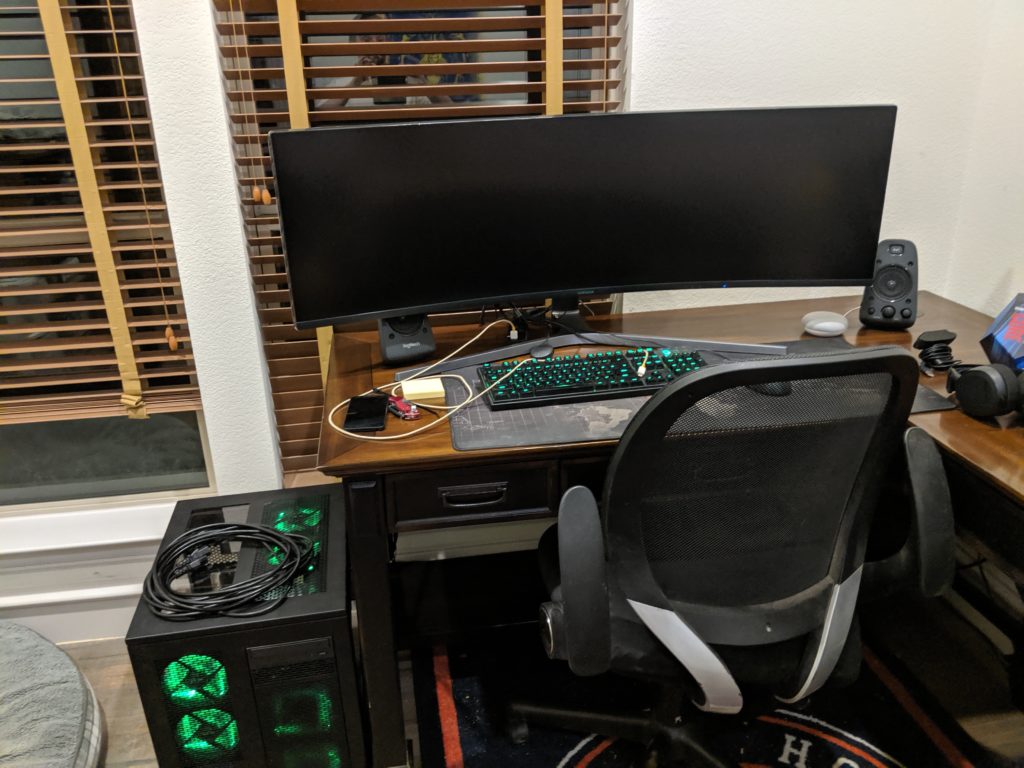 In the end, I went back to three 24″, but I did buy new ones. Upgraded to slightly smaller bezels, and went from TN panels to VA panels. I like the richer colors I can see at all angles compared to the TN panels before.